Statusupdate 14.06.2023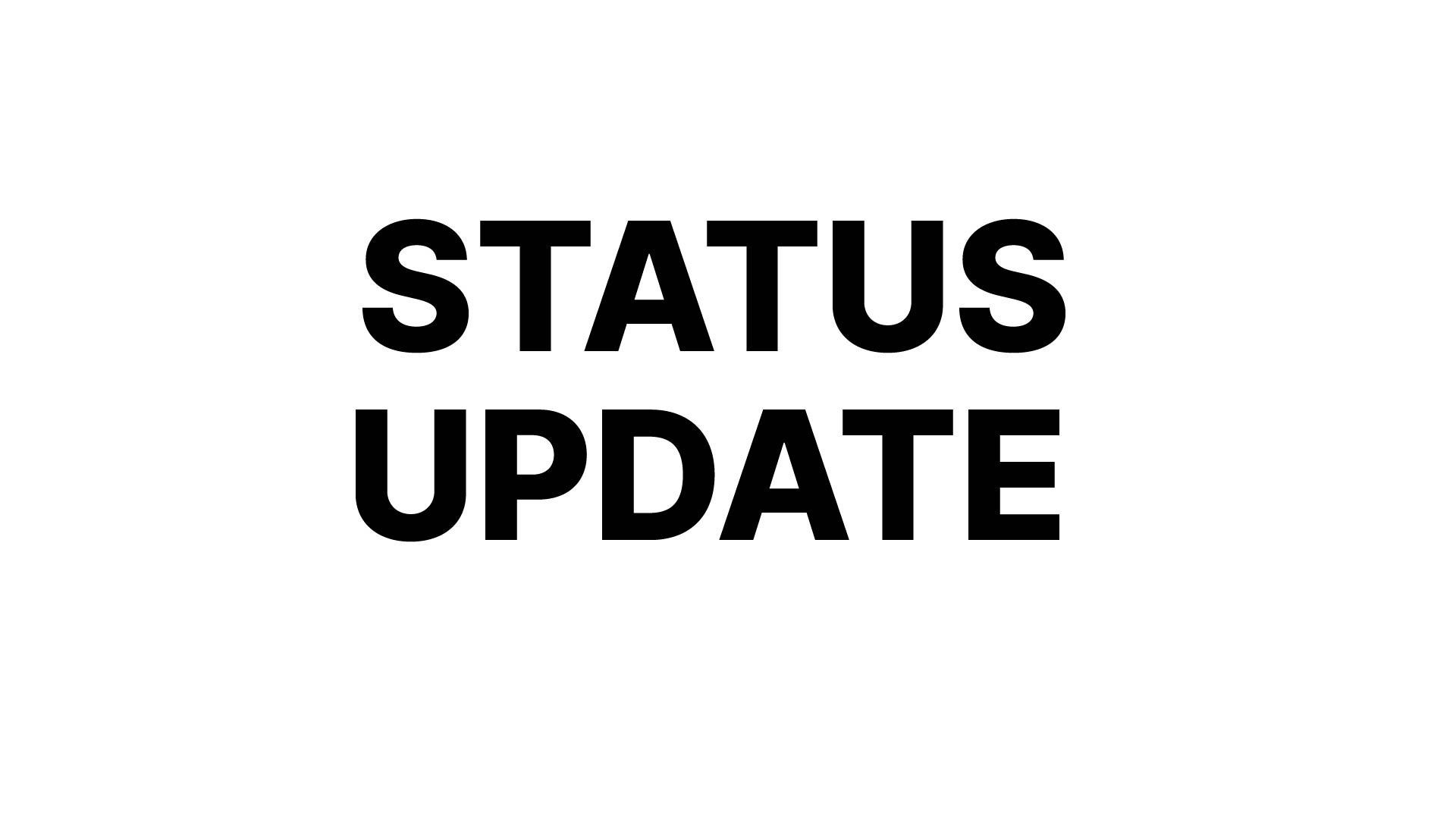 Welcome to the new Filen status update. As always, we try to make security as transparent as possible and tell you (almost) everything that happened behind the scenes.
So, grab a cold drink and a few minutes and bring yourself up to date with the latest information.
Desktop Client
Latest Desktop Client Update 2.0.22
In this update we implemented the new API, fixed many Linux problems (some distributions still cause problems but we are working on it), improved the sync performance which is also due to faster hashing and encryption functions and other important changes. You can find the change log here.
Mobile App Updates 2.0.46-2.0.58
Of course, we have also further developed the app, even if this time the stability and functionality were our priority. It's important for us to perfect the existing features before we start adding many more.
In the last status update we talked about update 2.0.27 and announced the next major update. This update 2.0.46 has now been released. Here are all the changes again for those who can't remember.

Blog
GitHub

But even after the release of this update, we worked in parallel on further bug fixes and performance improvements. Here is a small list of everything:

QoL & Bugfix releases
Internal storage improvements
Fixed sorting of files
Better date format
Performance improvements
General bug fixes
Android permission fixes
Dropped support for Android versions < 8
Dropped support for iOS versions < 13
Android/iOS permission fixes
Encoding/Decoding of paths fixed
Fixed a bug that caused the app to crash due to video thumbnail generation
Backend
We have completely migrated our API to a new, faster and more diverse API. The new API optimizes the server loads and possibilities for more
upcoming new features.
This process was done slowly in the background to ensure optimization and availability.
Desktop client and mobile app have now also been migrated to the new API to be ready for the future.
Now we're getting to the most exciting part of the status update. Our biggest new announcement.
Teaser: Introducing a new product

The Filen Spaces

The Filen Spaces will be a virtual space for encrypted data exchange and encrypted communication between individuals and in groups. The focus of the new tool is on B2B (Business-to-Business) and should enable teams, departments, and companies to move confidential company data between employees in encrypted form.

For this we will create a brand-new Enterprise Plan in which the Filen Spaces will be integrated and already prepared with all communication structures.

But of course, the Filen Spaces will also be made available to normal B2C users (Business-to-Customer / aka most of you guys), so that you can use them to:
exchange data and communicate in groups of friends, to conveniently exchange pictures or other data in the family, or to exchange information with strangers in groups via the Internet.

The Filen Spaces will make it possible to create groups (or "virtual rooms") and invite other accounts to them. These rooms can be used to share data from your private cloud account with the other group members. It will function like a small, shared cloud account that can be operated from your own Filen account.
In order to use the full potential of the Filen Spaces, they will of course also have a chat function, an event log and other functions. For enterprise use, the creator of the space can grant or remove permissions to other participants. This way it can be decided who can read, download, upload or see data in the Space.
As always, the Spaces will of course also be made available to free users, even if we are still considering how we can create a distinction between free and pro users that is fair for everyone involved. We are thinking of self-branding functions for download pages or your own space as well as limiting the group/Space size for free users.
We could tell you a lot more about the Spaces and how their encryption will work, but unfortunately you will have to wait for the next update for that. The development has just started and will take some time. A lot will change during development and depending on how well everything goes according to plan, some features will be dropped, added or modified. As soon as we slowly approach a final version, we will organize a big product launch and publish dedicated explanations, tutorials, and blog entries.
Financial resources
The development of an extensive new product is not very easy for a start-up. You put a lot of time into a tool where you can only speculate how much it will pay off in the end.

We have spent a lot of time applying for various funding programs from the German government and the Federal Ministry of Education and Research. These applications are always very formal and time-consuming, but in the long run it means we can get external funding without involving new stakeholders in the organization. And none of us want stakeholders to have a say in business decisions in the future.

Since the application process is always very bureaucratic, we have not yet received a decision or feedback from a large part of the applications. So far, we have only received one rejection.
Even though the company's sales are very good and we continue to see steady growth, we would like to take the big leap and greatly accelerate the company's growth and development process. Therefore, we will continue to apply for external financing.

Marketing
We are slowly starting into continuous marketing with fixed planned expenses. This includes banner ads, search engine advertising/optimization, YouTube ad clips, and more. We are currently testing what works so we can expand the best parts in the future.

If you stumble across one of our ads, please let us know via social media or leave a comment if possible. We'd love to see if the funds are going to the right places. Because we value privacy and security, we don't use trackers like Google Ads Manager for conversion tracking to see how successful ad campaigns are. The only data we can collect for such purposes is that of the few users who have allowed the voluntary advertising cookies on our website. This superficial user data gives us little insight into what works and what doesn't.

After testing all the marketing tools, we will launch a new survey with the related sweepstakes to collect missing data from voluntarily transparent users.C

Master's thesis/Trust agenda
The trust agenda that we addressed in the last update is almost complete. Since this is also a master's thesis by the author, the whole thing took a little longer than we had initially planned. We are just finishing the last chapter and will receive the finished agenda afterwards. We are still considering whether we will publish it in full and in what form we will do so.
Sponsored Content
In line with the point of marketing, we are now ready to enter into partnerships with influencers who would like to represent our service.

If you have reach and want to advertise for Filen, please contact marketing@filen.io. Then we can see together whether a cooperation could be an option.
Conclusion
Well, that would be all for todays update.
We will definitely try to publish the next update faster so that we can go into smaller details without having to write a novel.

Not to mention that in addition to all the things listed here, we also took care of normal operations, maintaining the service, and all business matters from taxes to accounting to developing corporate identity/marketing plans. In addition, there are many business meetings with universities, professors, business clients and ministry employees. We have intentionally not included these standard topics in the update, but we will keep you informed whenever there are exciting new developments, major business transactions, or generally major changes and news about Filen.

Feel free to write us comments about this update on our social media, whether private or public. We always try to read everything that is posted. Otherwise you can also wait for the next official survey.

Thank you for reading to the end and many greetings.