Update: Notes, Chats & Contacts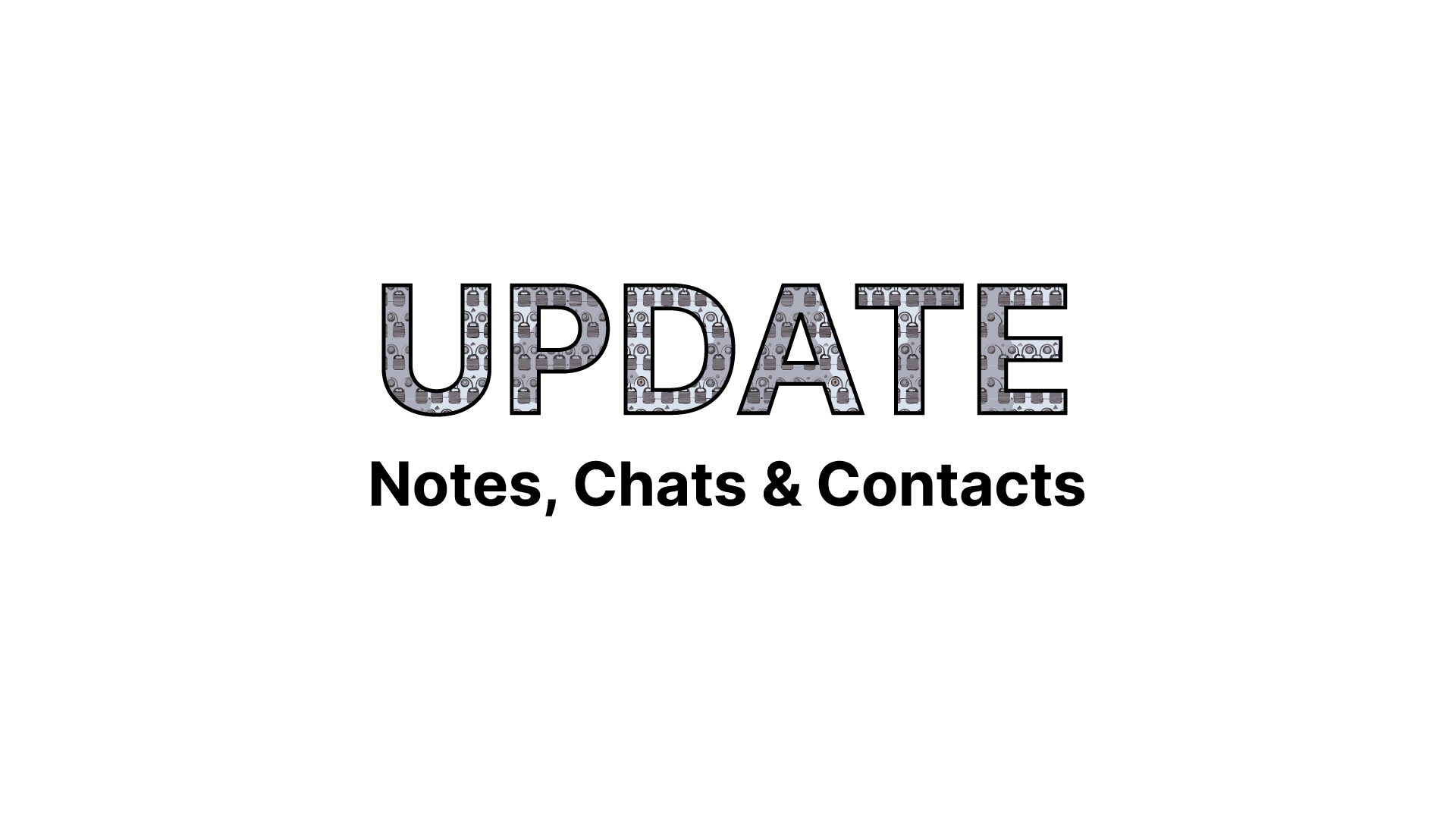 As some of you may have already seen in the Web Drive, there are three new options on the left: Notes, Chats & Contacts.
Since we want to continue to focus on completely end-to-end encrypted (E2EE) collaboration in addition to completely E2EE file storage in the future, we have launched these three new options.
Notes
With Notes, you can easily create text documents that are collected in one place.
Whether normal text format, rich text, checklist, markdown or even in code format.
You can view, edit and save your projects, to-do lists or even your development documents easily and clearly.
You can see what the individual Note options look like below:
Text format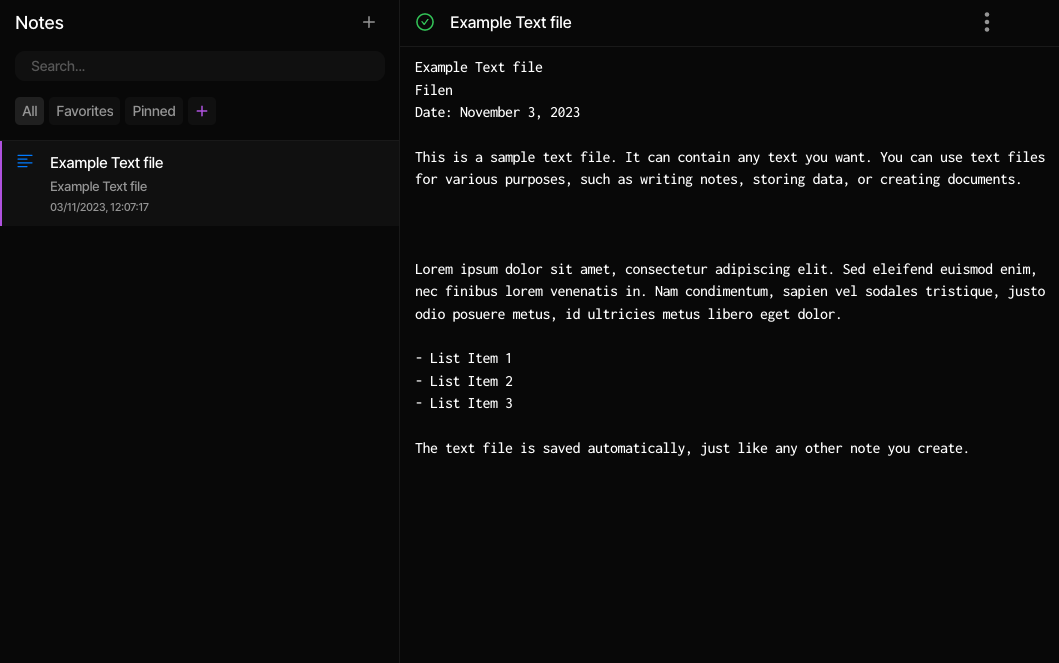 Rich Text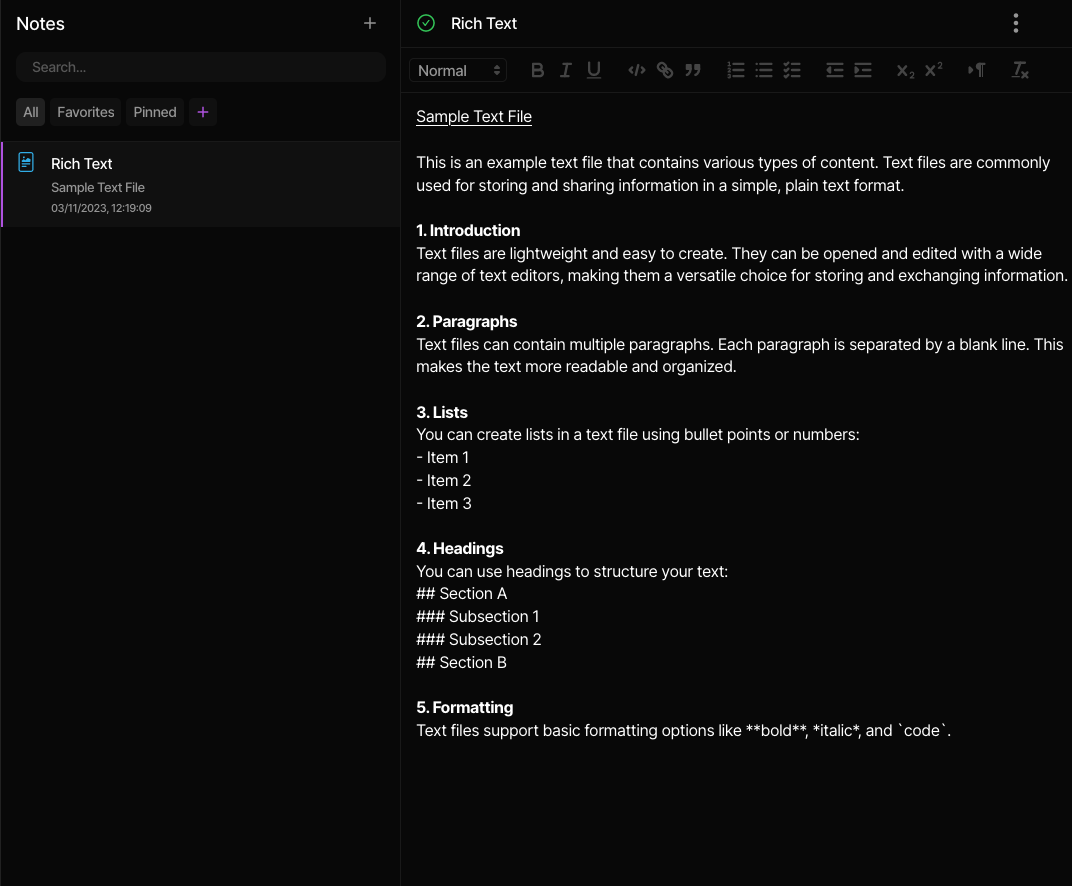 Checklist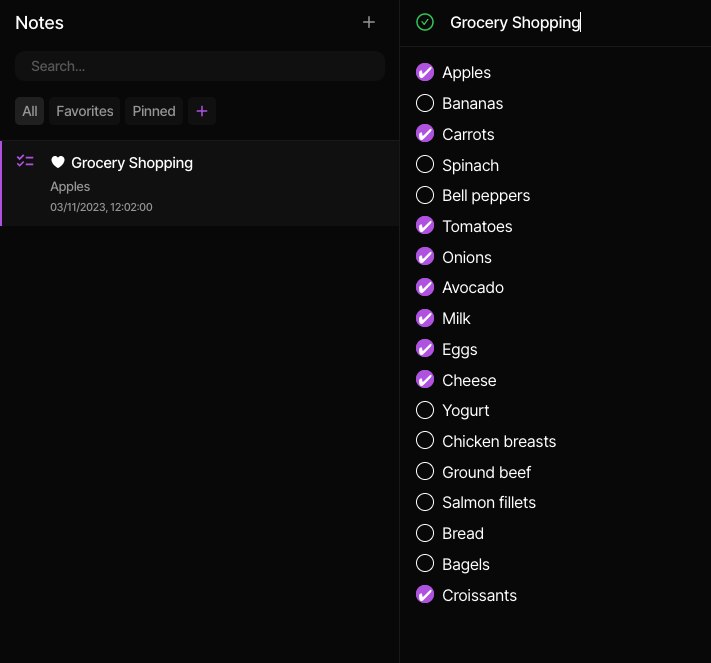 Markdown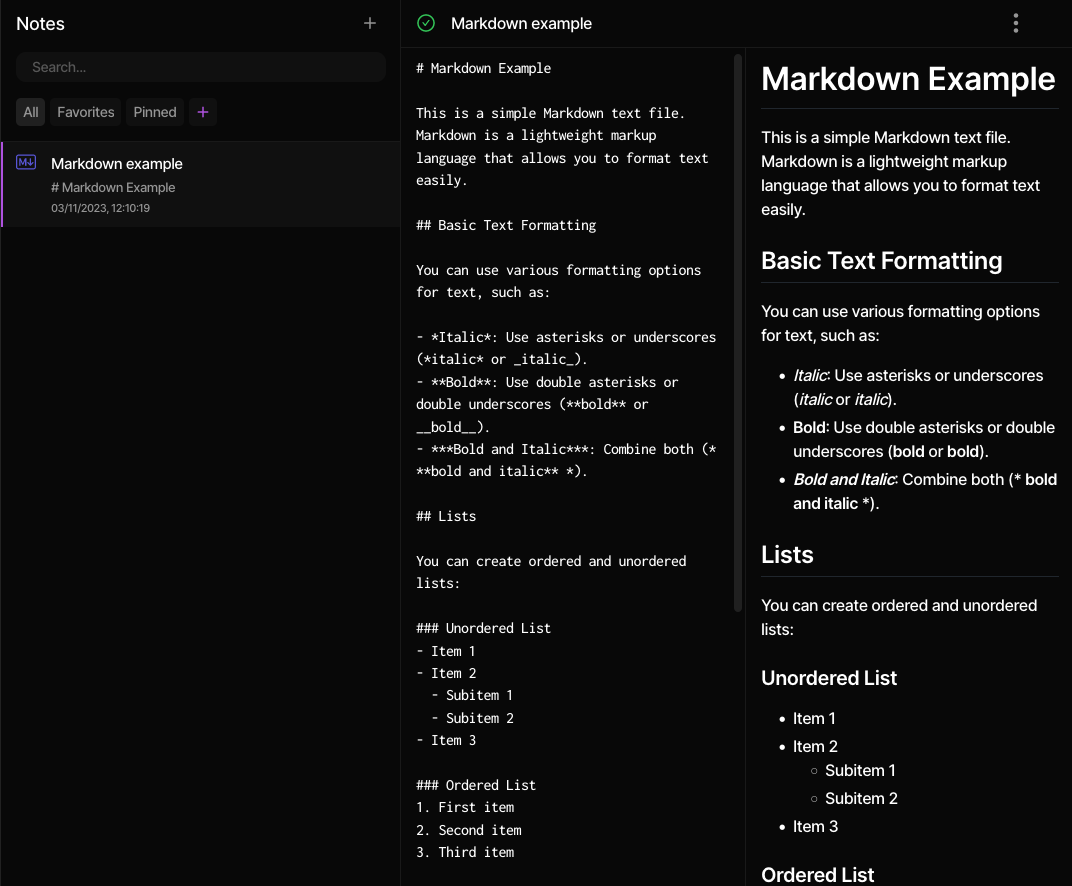 Code
Chats
Of course, collaboration also requires an opportunity to exchange ideas in our completely end-to-end encrypted ecosystem.
With chats you can exchange ideas without hesitation and even embed your ideas into the chat.
For example, if you drag and drop your files into the corresponding chat as usual, the files can be seen by all participating chat users.
As soon as you have done this once, you will see a new folder called "Chat Uploads" in the cloud folders on the left in the Web Drive. The files loaded into the chat are saved there, so that you always have a fixed place to find them again.
You can also send external links into the chat and most of them also have a direct link preview.
The text chat itself does not take up any storage space on your account. However, as soon as you upload files, this will take up your storage.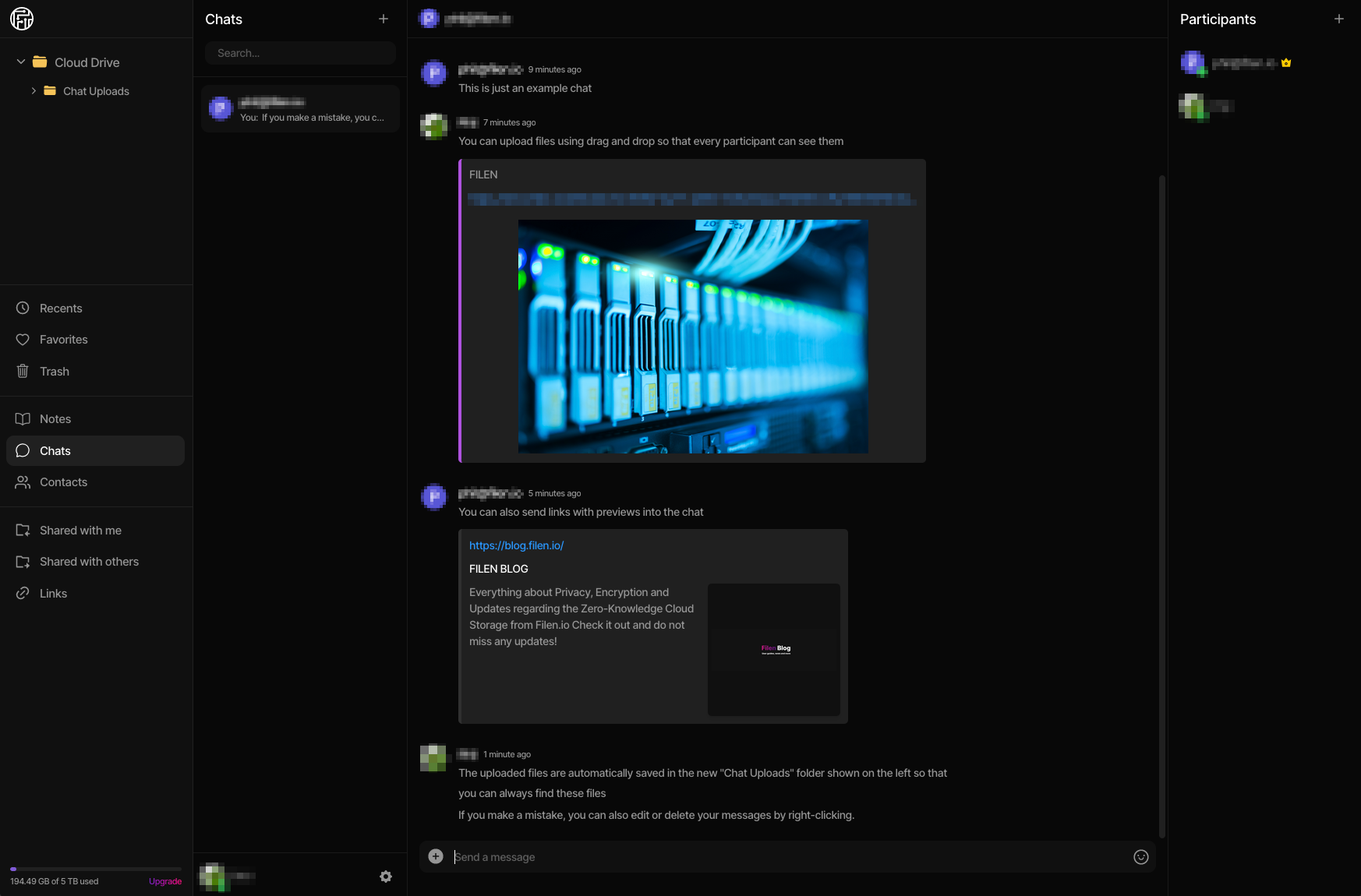 Contacts
Of course, in addition to collaboration and a shared chat, you also need the ability to add contacts.
That's why there is now a dedicated place to add contacts.
Due to the fully end-to-end encrypted environment, the entire chat only works with other Filen users.
On the "Contacts" tab, you of course have the option of adding new contacts. You can also see who is online or offline. If you have received or sent a request, you will also be shown whether this request is still open or not. If someone is annoying you or something else happens, you can also block the relevant contacts directly.
All your contacts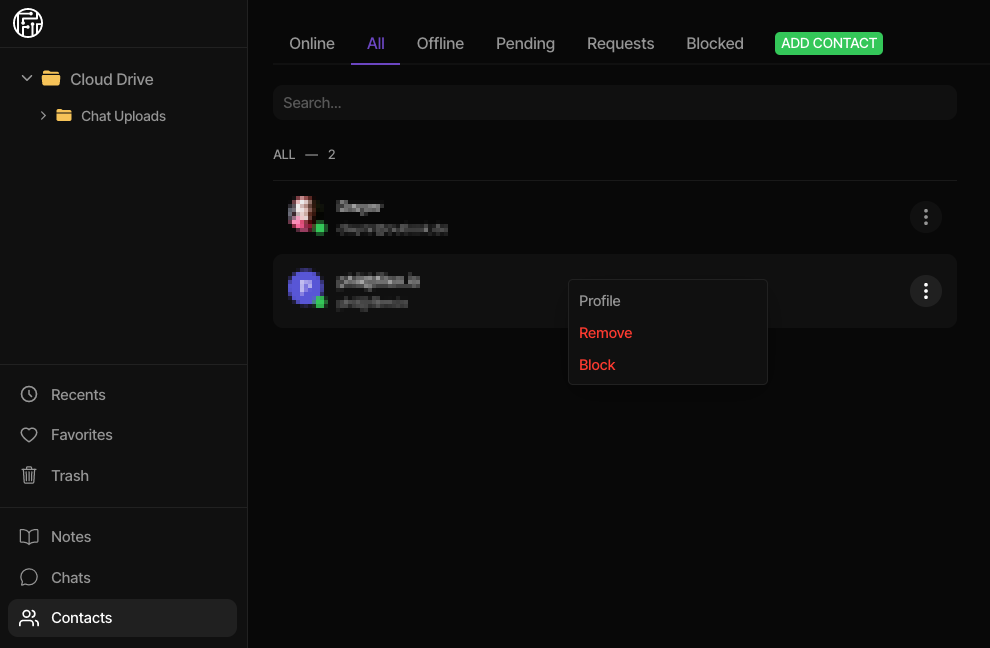 Never miss an incoming request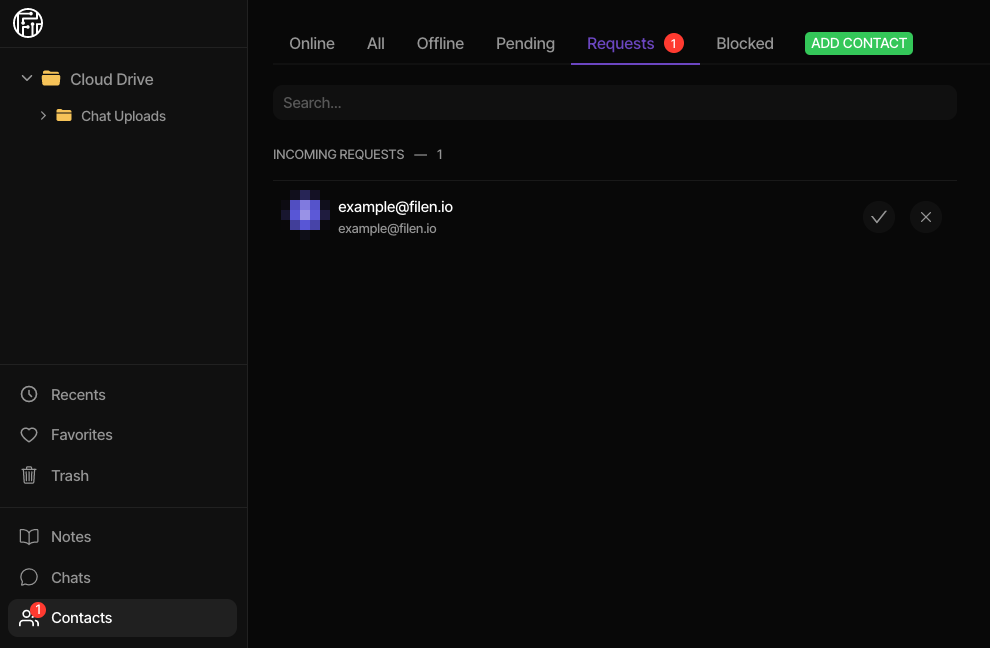 Conclusion
This update is of course the first version. We will continue to actively work on it and fix possible issues.
If you have any suggestions or requests, you can send them to the well-known social media or directly to our support.
We read every suggestion and every bug report.
Over time we will fix all of these.

The new options will of course be included in the next desktop client and mobile app updates

In the next few days you will also receive a new status update, which you will find here in the blog on the main page.

We hope you enjoy chatting and diligently creating notes.