Black Weeks are here!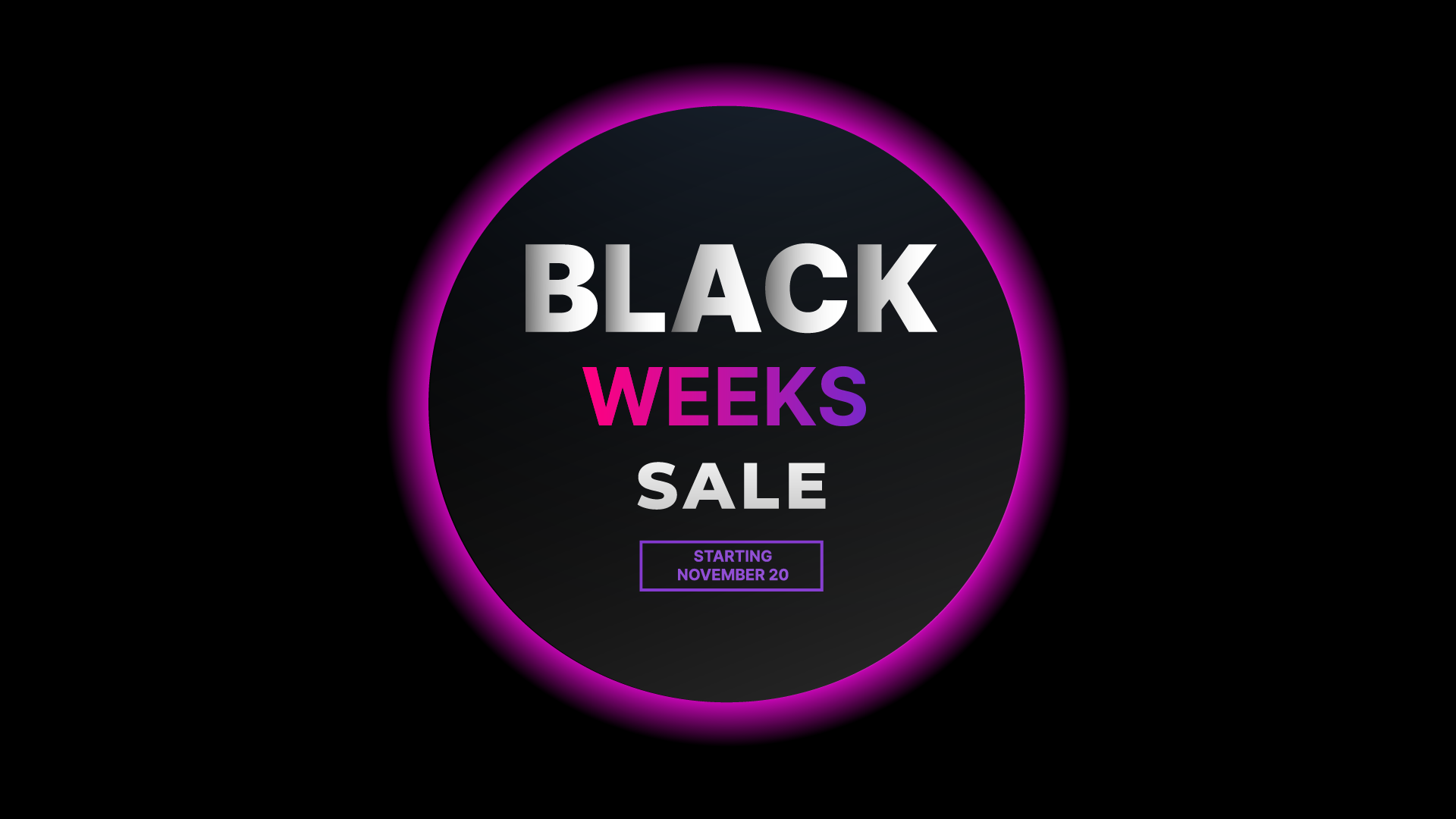 This year we also have a Black Friday sale that we don't want to
withhold from you.
As we have received many requests asking if Black Friday is just the actual Friday, we will be starting earlier. The Black Weeks start right at midnight (CET) on November 20th and last the entire Cyber Monday week.
We hope that everyone who has been waiting for it will have enough time
not to miss it.
In the last section you will find the figures for our new Pro X plan.

---
Starter
Starter annually 100 GB 11,99€ 7,99€
Starter lifetime 100 GB 29,99€ 17,99€
---
Monthly
Pro 1 monthly 200 GB 1,99€ 0,99€
Pro 2 monthly 500 GB 3,99€ 2,69€
Pro 3 monthly 2 TB 8,99€ 6,99€
---
Annually
Pro 1 annually 200 GB 19,99€ 13,99€
Pro 2 annually 500 GB 39,99€ 27,99€
Pro 3 annually 2 TB 89,99€ 69,99€
---
Lifetime
Pro 1 lifetime 200 GB 54,99€ 35,99€
Pro 2 lifetime 500 GB 129,99€ 89,99€
Pro 3 lifetime 2 TB 299€ 224,99€
---

As we receive more and more questions about whether there is a much larger storage plan available, we have listened to you and created a new Pro X plan. The Pro X plan, as the X suggests, is 10 TB in size and should cover even the largest amounts of data.

Pro X
Pro X monthly 10 TB 39,99€ 33,99€
Pro X annually 10 TB 399,99€ 339,99€
Pro X lifetime 10 TB 1399€ 999,99€